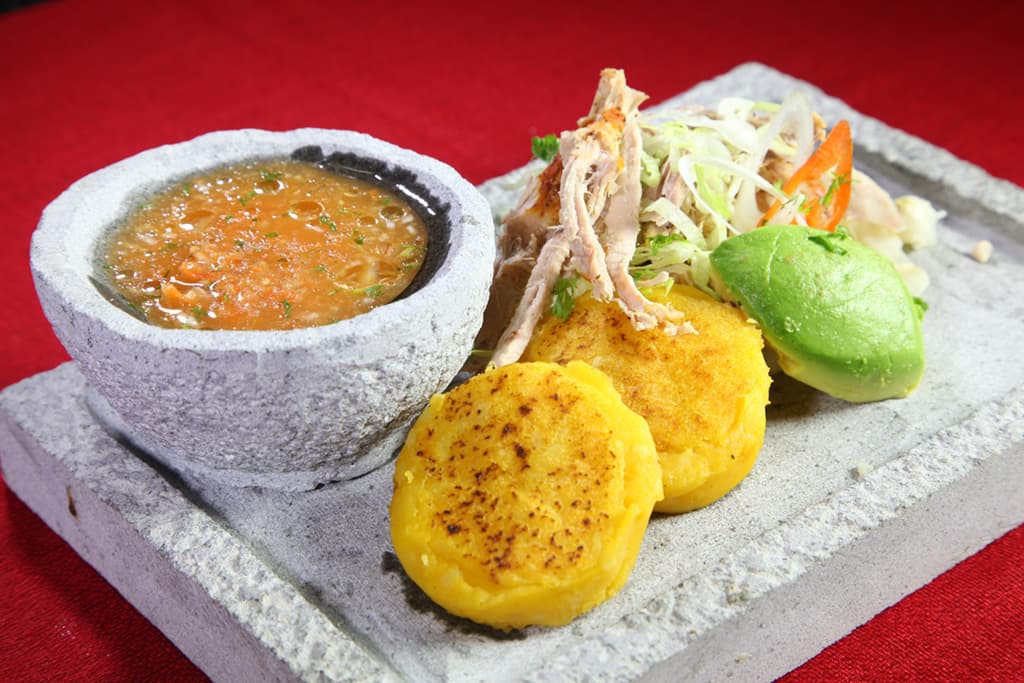 25 Abr

ECUADORIAN FLAVORS

Ecuador is a country with a unique gastronomy and traditional flavors, its culinary richness has been inspired by the diversity of climates, spices and products.

After China, Ecuador has the highest variety of soups in the world. Ecuador has over 30 varieties of fruits

Ecuador food varies by region; in the Pacific Coast, afro Ecuadorian and montubios (people of the countryside of coastal Ecuador), have fused native crops such as maize, cassava and peanuts with ingredients such as coconut and banana. Some of them: Encocado (Fish with coconut milk), Tigrillo (Green plantain mash), Seco de Chivo (Goat stew), Viche (Soup made with Fish and seafood) and Encebollado (soup made with albacore or tuna).

Andes cuisine is recognized to have a variety of potatoes, grains and cereals; various combinations cooked with pork: Fritada and Hornado (Braised Pork) are emblematic dishes of Ecuadorian Andes Region 

In the Amazon Rainforest the flavors and ancient traditions reserve a traditional local gastronomy…dishes that only you can find here. In this Region we have Casabe de Yuca (Yucca Tortillas), Sinchicara (Beverage made with sugar cane and the barks of Amazon), Fish Maito, Caldo de Corroncho (Fish soup), Guayusa Tea, Ayampaco (it is a wrap of pre-hispanic origin) and much more.

In the Galapagos Islands you can experience tasty organic coffee grown on volcanic soils and a variety of delicious dishes made from seafood obtained from responsible fishing.

Tours and programs fill up of colors and flavors; the gastronomy is one more way to discover a country! Nomadic Ecuador will take you on the paths that allow you to see, taste and enjoy of our gastronomic. Welcome!