AMAZON RAINFOREST – ECUADOR
Ecuador a biodiverse country where you will enjoy of Islands, highlands, wonderful beaches and one of the most important ecosystems in South America: Amazon Rainforest.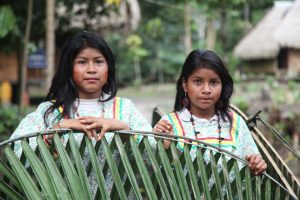 Charming lodges, cruises and cabañas are settled in our Amazon Rainforest and offer programs of 4, 5 and 8 days. Programs includes forest hikes, canopy walk, caiman spotting, birdwatching, wildlife, canoe ride, caiman spotting by night, and cultural exchange with ancient communities… a mix of amazing activities that renew your soul. The Ecuadorian Amazon basin is a wonderful place to visit!
Ecuador gives us the opportunity to explore and discover its rainforest: 3 up 5 hours driving from Quito or taking a flight of 30 minutes to reach the deepest jungle.
Baños "The gateway to the Jungle": Adventure center with biking, rafting, riding, spa, canopy, thermal waters and beautiful waterfalls. This lovely town is located 3 hours driving from Quito; Baños is located in the mountain region before reaching the jungle and other towns that are located in the Amazon basin. If your time in Ecuador is limited and you want to experience a little of our Amazon… Baños is the best option to visit.!
Tena: 5 hours driving from Quito. Tena is an Amazon town from where is possible to set out to discover the rainforest. One hour more driving from Tena you can reach "La Casa del Suizo" which is one of our favorite's lodges, cozy cabañas, full range of daily activities, delicious food and facilities as swimming pool.  We recommend you book at least 4 days in La Casa del Suizo.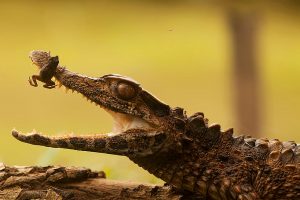 Yasuní National Park: The National Park Yasuni, the intangible area and the adjacent Haorani territory were declared a Biosphere Reserve by UNESCO in 1989.
Yasuni National Park (YNP) is arguably the most biologically diverse spot-on Earth and a convergence point for three unique regions, the Equator, Andes Mountains, and the Amazon rainforest. The park is at the center of a small zone where amphibian, bird, mammal, and vascular plant diversity all reach their maximum levels within the western hemisphere.
Yasuni, continental Ecuador's largest protected area, is host to impressive levels of biodiversity in the heat of the Amazon tropical rainforest and also protects part of the Haorani nationality territory. Species records demonstrate this biodiversity for various groups of flora and fauna, species never before registered in any other protected area. Here we find hundreds of tree species, wide rivers that overflow with the torrential rains, and large animals such as the jaguar, anaconda, and harpy eagle.
The human side of Yasuni is also full of surprises. Dwelling within the park are the Tagaeri and Taromenane, voluntarily isolated indigenous communities. To protect them and the biodiversity within Yasuni, in 1999 the Tagaeri-Taromenane Intangible Area was created.
From Quito, by air, 30 minutes flight (cost $ 260 round trip approx.), once you arrive at Coca city (Puerto Francisco de Orellana), a lodge representative will be waiting for you, reception and transfer to main dock of Coca city. The most of main lodges are located on the Napo river about two and half hours by motor canoe from Coca… and here is where your real Ecuadorian Amazon adventure starts!
Nomadic Ecuador will create the Amazon adventure for you, according with your travel plans, availability and interest (adventure, more wildlife, comfort, communities), Ecuadorian Amazon is a region that you cannot miss in your visit to Ecuador.